Léonide Massine [1895-1979], a major creative force borne out of Serge Diaghilev's "Ballets Russes", was undisputably Europe's leading dancer and choreographer of the 1920's and 1930's. Massine choreographed over one hundred ballets, among them works that are landmarks in twentieth century dance.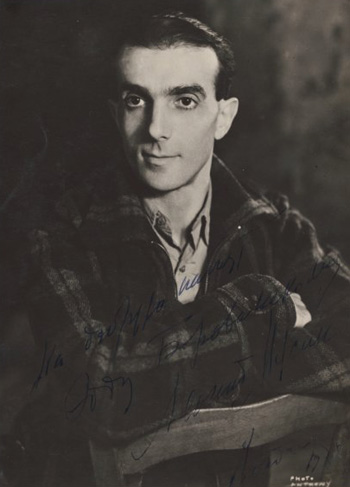 Massine drew inspiration from a diversity of sources, among them: painting and sculpture, architecture, film, literature, commedia dell'arte and puppetry. His close collaboration with leading artists and composers of the modern period-Picasso, Braque, Matisse, Bakst, Gontcharova, Larionov, Derain, the Delaunays, Chagall, Miro, Dali, de Falla, Stravinsky, Satie, Prokofiev and Hindemith-to name but a few, generated a choreographic opus marked by its versatility and richness. An evening of Massine ballets can be as multifaceted as a program by different choreographers. A compelling example of Massine's range of repertoire is apparent in the resounding success of the Bolshoi Ballet's full evening Massine program [Moscow, 2005], featuring the revivals of "Le Tricorne" [1917], a stylized interpretation of Spanish folkloric movement; "Les Presages" [1933], a symphonic ballet wherein Massine integrates an architectonic use of space and sculptural group formations with a neoclassical plasticity in the adagios; "Gaiete Parisienne" [1938], an effervescent recreation of La Belle Epoque melding classical and demi-character styles.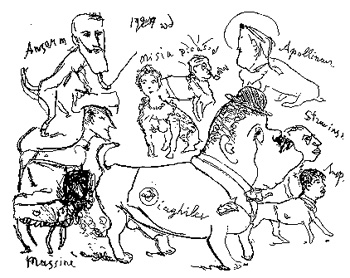 Massine's choreographic language is notorious for its inventive use of diverse styles, ranging from commedia dell'arte to modernism and its synthesis of classical movements with folkloric dance. His works are infused with vivid characterizations articulated through expressive movement.

Now for close to a century, Massine ballets continue to be revived and performed by ballet companies around the world.